OUR MATERIALS
We will research and promote the use of the more sustainable materials available, paying a premium where necessary for suppliers and materials with proven environmental credentials.

We minimise the waste we produce and recycle what we can wherever possible. We will prefer the use of materials where all manufacturing waste has a secondary use or will be recycled, such as products made from aluminium, steel and wood. We have reduced our paper usage by approx 75% since 2018 and will continue to develop our internal technology to run our factory as paper free as possible.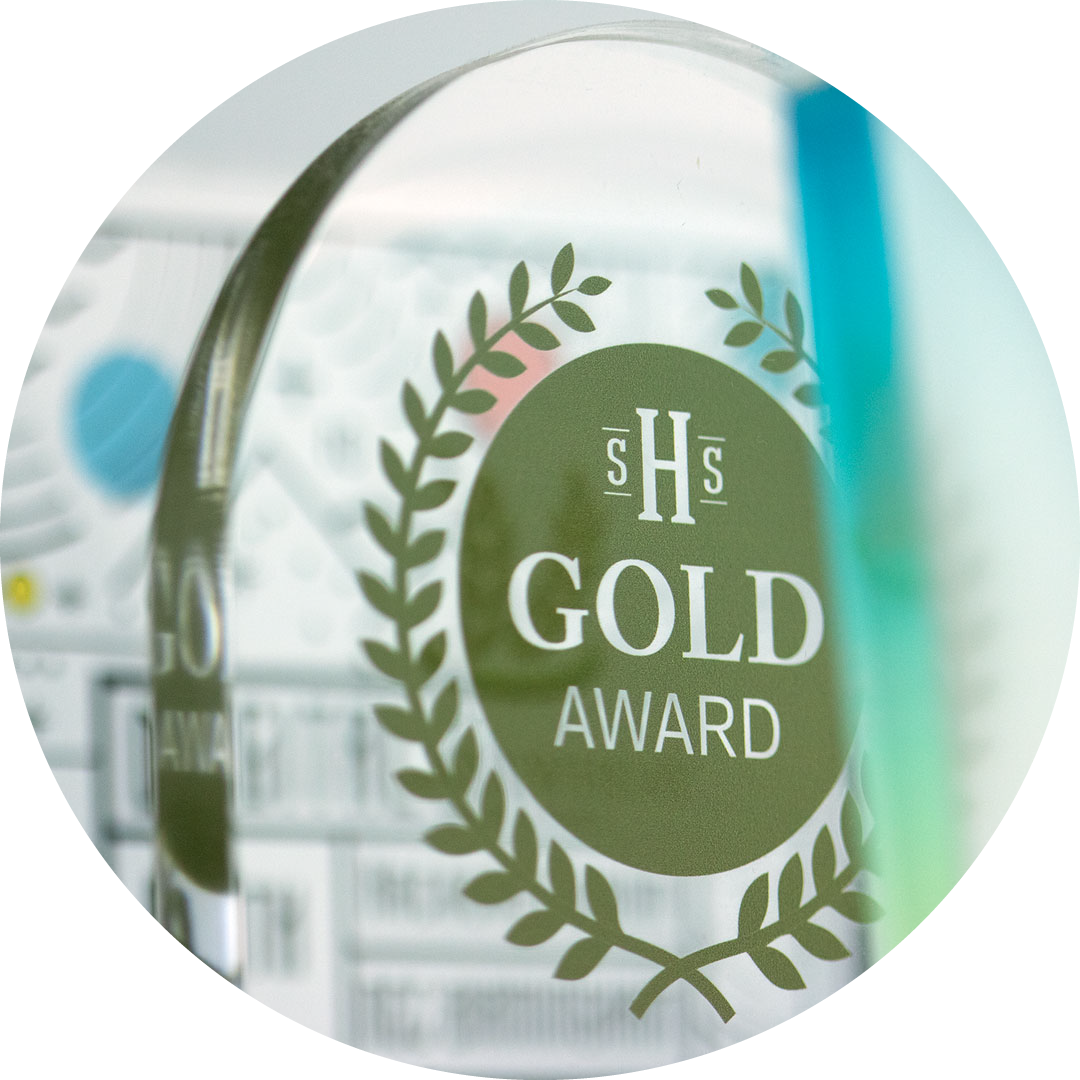 BAMBOO
This attractive material is our most eco friendly natural material. No fertilizer, pesticides, or herbicides are needed in growth of the plant. Bamboo absorbs carbon dioxide and releases 35% more oxygen into the atmosphere than an equivalent stand of hardwood trees. Bamboo grows in a variety of conditions and can grow in arid regions where droughts cause other crops to fail and since the roots are left in place after harvesting helps prevent soil erosion and preservation of vital moisture in the soil. When the right species of bamboo comes from well managed forests and is processed in a sustainable way, it is a wonderful natural material alternative.

We specifically use MOSO® bamboo as it combines all of the virtues of hardwoods with the immense growing capacity of the highly renewable giant Moso bamboo species and can therefore act as a green carbon negative alternative material. Moso bamboo is one of the quickest growing plants in the world and can grow up to 50cm a day before reaching a height of twenty metres. After maturing over four to five years it's cut down, but amazingly the act of cutting down mature cane stimulates the plant to grow more canes. The result is the plant itself never needs to be dug up and so retains any carbon captured.

• All our MOSO® material is made in production facilities that are ISO 9001 quality and ISO 14001 environmental third party certified and comply with the most stringent international standards.
• All adhesives used by MOSO® easily meet the very strict E1 class following the EN717 standard with respect to formaldehyde emissions and all MOSO®'s solid bamboo materials are proven and certified to be carbon neutral or better over their full life cycle.

Not all bamboo is the same though. Much has been said about people mixing plastics, MDF and all sorts of other things in with bamboo to effectively mould and form cheap products. In our opinion this rather defeats the idea of bamboo being a natural material with huge environmental benefits, so our products only use the sheet MOSO® bamboo so you can be certain those products contain no hidden ingredients and are sustainable. It's more expensive producing bamboo items that way but we think that's the right thing to do.

At the end of it's useful life the bamboo naturally biodegrades.Buying our bamboo items is not only choosing the most sustainable material of all, it also gives back to the environment as well as everything we make from this natural resource contributes to our tree planting scheme ecologi.com/sustainablebritishmanufacturing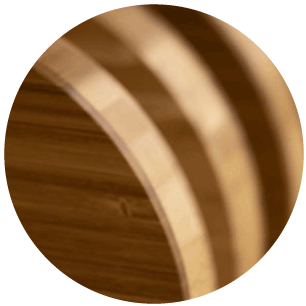 WOOD
We work with oak, cherry, maple and walnut woods - they provide a nice spectrum of natural wood tones to choose from, from the very light (maple) to the darker, more chocolate brown (walnut).

Each wood type may have small inconsistencies i.e. lighter spots (sapwood) and/or darker spots (burl or crotch) and also different grain structures, ranging from wider open grain (oak) to more closed, smoother grains (cherry, maple).

These characteristics are part of the natural beauty of each piece of wood and add greatly to the individuality and uniqueness of the finished product which is why our customers love it and will always choose it over more uniform man-made materials.

Each of the hardwood species we work with has the highest G5 SECURE conservation status (source NatureServe).Wood is inherently renewable and sustainable if properly managed and sourced and we only ever use wood from suppliers who are fully certified to stringent international standards for the sustainability of the hardwoods they sell to us.
Wood also has a lighter carbon footprint than almost all synthetic materials and, as a natural organic material, can be easily recycled or naturally decompose over time with no harm to ecosystems or the environment.

Factory wood waste can be sold for kindling or home heating and that money put into more tree planting, shavings from preparing the raw planks are given away locally for improved footing at stables, there are lots of practical uses for it.

As with bamboo, buying our real wood products is not only choosing a sustainable material, it also gives back to the environment as well as everything we make from this natural resource also contributes to our tree planting ecologi.com/sustainablebritishmanufacturing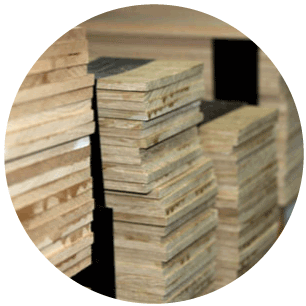 RECYCLED CAST ACRYLIC
Designed to create a future circular economy for the prevention of acrylic plastic waste ending up in landfill, recycled acrylic is produced from 100% recycled acrylic and is 100% recyclable at the end of its useful life.

Unlike other techniques which depend upon melting the plastic down and then re-casting it into a new form (which degrades the quality of the material limiting the number of times this can be done) the production of recycled acrylic uses a proprietary process which allows for the recovery of the original solvent (PMMA). This solvent is a durable, noble plastic which is reused to produce new acrylic sheets.

The benefit of this process is that recycled clear transparent acrylic has the same quality as new virgin acrylic, but more importantly it can be recycled, countless times, without ever losing its all important properties.
An additional positive is this process also reduces water consumption and carbon emissions at the point of manufacture while being VOC and HFC free.

All factory waste is recycled to make more recycled acrylic reducing the need for virgin material production and we could also recycle any cast acrylic over 3mm thick returned to our recycling base (sorry we can't recycle any other supplier's acrylic as we wouldn't know exactly what type it was). There's no money for planting trees in that and you need to pay the return postage, it's just the right thing to do for a circular economy.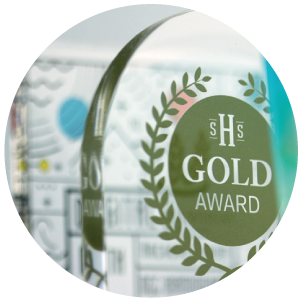 ALUMINIUM
Aluminium is an amazing material as, unlike plastics, it is infinitely recyclable and can be reformed endlessly whilst retaining its material properties indefinitely. All of the aluminium we use in our products has a large recycled content, comes from mills in the USA and Europe, and it's one of the most sustainable materials on the market today. Recycling aluminium saves about 90% of the energy it takes to make new aluminium as well as helping to reduce the demand for mining the bauxite ore needed to produce new aluminium.

Our zero-waste manufacturing processes allow for the collection of all unused 'offcuts' of aluminium from our factory for recycling, the sale of which is all spent on purchasing Gold Standard carbon offsets. Our target for every year is to offset an amazing 100 tonnes of carbon simply by making our scrap work for the environment.
At the end of their useful life aluminium products can be widely recycled in the UK at your normal council recycling centre and any aluminium product can easily be put into "mixed metal" recycling. If you're lucky enough to live in an area with small metal items kerbside recycling they can of course go in that too. If recycling aluminium in your areas is difficult then for ease you can also return any aluminium product to our recycling base – you pay the postage, we'll handle it from there and will do some good with those increased scrap sales.

Our case studies for name badges, lapel pin badges and coasters give detail of how choosing aluminium over plastics is supporting tonnes of carbon reduction.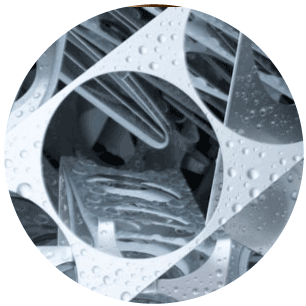 STEEL
All our steel is part recycled material and the environmental benefits of steel include the fact that the material can be recycled with ease anywhere in the UK. Most button badge suppliers buy in their components, many from overseas, but we make all of ours at our factory from steel coils for the lowest possible carbon footprint. As with aluminium, our zero-waste button badge component manufacturing allows for the sale of all excess steel from our factory for recycling, the sale of which is all spent on purchasing Gold Standard carbon offsets.

At end of life our metal backed button badges (25mm, 32mm, 38mm, 45mm and 55mm pin backed) can simply be placed in with your normal home or office can recycling where magnets separate them from the aluminium cans.
The 75mm plastic backed pin badges and the plastic backed clip badges can be returned to our recycling base and we will separate the steel and plastic elements, recycling the steel and recycling or reusing the plastic components.

Scrap steel sales form a large part of our 100 tonnes of carbon reduction target every year. Simply by choosing our steel backed button badges you will be not only choosing an easily recycled item made from part recycled material but that purchase will be making a positive contribution to environmental projects. See the case study here for how our UK button badge manufacturing can do so much good.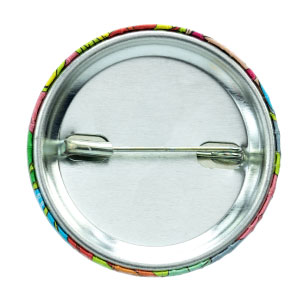 RECYCLED MOULDED PLASTICS
Sometimes we mould parts for certain badges as that is the only practical thing to do, namely the Keepsafe antimicrobial name badges, the backs of reusable name badges, child safe clip backed and 75mm pin backed button badges, we always use recycled plastic as standard.
The bulk of this comes from recycling fridge interiors but other manufacturing or recycling waste is used. For items like these, plastics still do have their place and in using recycled plastics we can reduce the environmental impact, but where there is a more sustainable alternative to plastics we will always prefer to use that.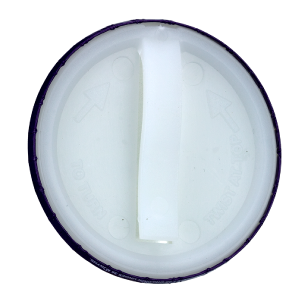 SHEET PLASTICS
OK, enough about materials that have a positive side to them, it's time to tell the truth about the materials used for millions of plastic name badges every year in the UK. This broadly falls into 2 types of sheet plastics:

Engraving laminates – this is where you actually have 2 different types of plastic bonded together. A thin top layer is printed on and then engraved through to exposes the base layer for applying the names. Often a foil is used as the top layer to give the impression of a fake metal badge. There really is nothing good to say about these materials – the production waste goes to landfill and so do the badges when finished with and that's just wrong as it's tonnes of the stuff and all completely avoidable.

Styrene, thin extruded acrylics and other single type sheet plastics – these are slightly better than the engraving laminates in that production waste could be recycled if the manufacturer can be bothered to store the volume necessary for someone to collect it, though most don't as it may well cost them to do so.
The badges though will also end up in landfill as small quantities with additional finishes and fittings are not only unsuitable for recycling, the sheet plastics also have no identifying marks on them to show a recycler what type it is anyway.

All in all, the UK's most popular name badges cut from sheet plastics are just bad news for the environment. You might get told that your plastic name badges are made from recyclable material but the reality is that's just greenwashing as unless the right material triangle is shown on the back, which it won't be, the fitting, finishes and all contaminants are removed, which they won't be, those badges just go to landfill – and it's all unnecessary when great alternatives are available in aluminium and natural materials.